PETER HARPER & ALTERNATIVE TECHNOLOGY
I have known Peter Harper and about his work since 1982 in Wales. With his background in biology and its interface with human society, he has sacrificed opportunities for himself, instead to stand for what is important but disregarded and well-researched solutions to pressing environmental problems unpopular with enthusiasts of economic growth, consumerism and other similar planet-debilitating attitudes.
His research and teaching work for ten years in the late '80s and '90s at the Centre of Alternative Technology in North Wales was innovative and considerable, including natural garden building and research, composting and educating the visiting public. Below I have posted a scan of the centre's journal 'Clean Slate' in which Peter summarises a year there. He also examined diverse environmental issues, for example in his public lecture 'Zero Carbon by 2030 – Britain's dream or reality?'
He is well-known to serious proponents of radical technology and radical change to various aspects of the ways we live, from household habits to avoiding wastage and recycling, planning with a mind to self-sufficiency and not least the development of useful, non-polluting and beautiful gardens (see his book 'The Natural Garden Book' Gardening in harmony with nature' Gaia Books, 1994) and more eco-friendly and efficient toilet solutions (see' Lifting the Lid: An Ecological Approach to Toilet Systems (New Futures - 1999 ').
Peter Harper's website is found at http://www.peterharper.org
He is currently a teacher at the University of Bath and he also travels to lecture on alternative technologies, ecological issues, waste management and numerous other issues related to climate change etc.
JOURNAL FOR THE CENTRE OF ALTERNATIVE TECHNOLOGY, Machynlleth, Powys, Wales -issue number 1, Winter 1989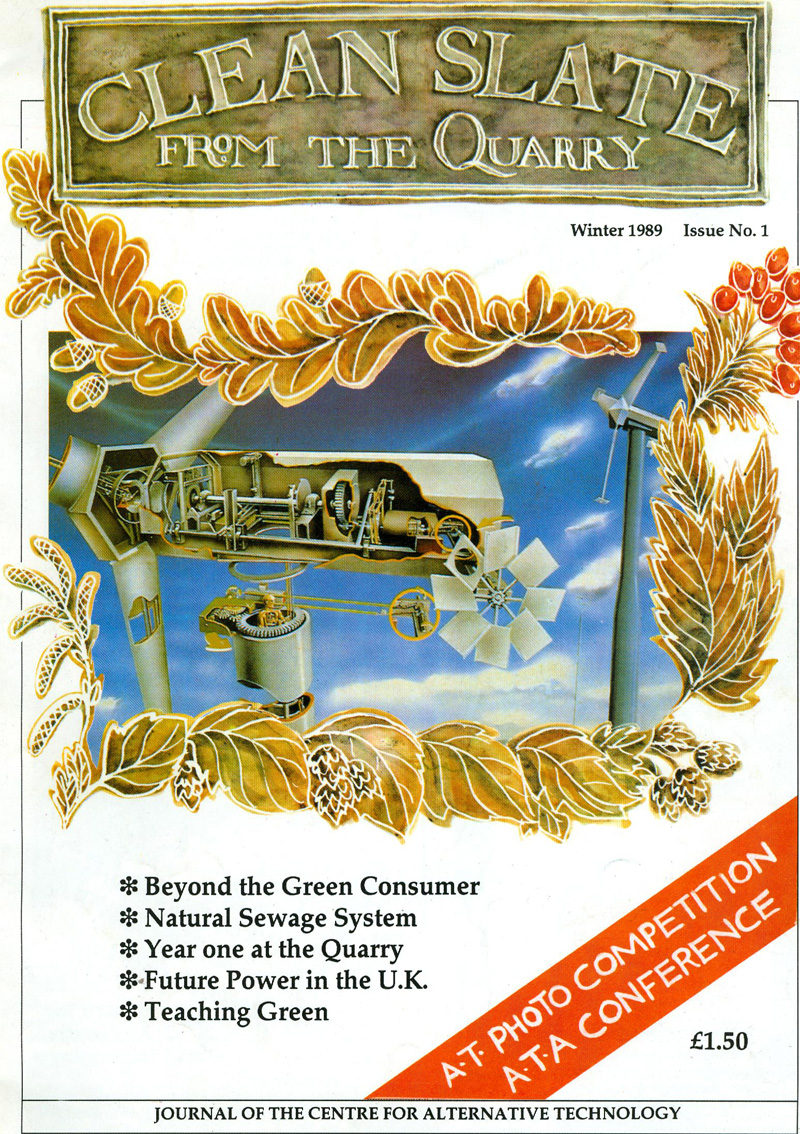 Article 'Year One at the Quarry' by Peter Harper:-